Romantic Picnic
If you go for a stroll, have a picnic or lunch with a glass of wine – it doesn't get better than that – Meghan Markle
Romantic Picnic lunch for 2 packed in a picnic backpack or old fashioned wicker basket. We know some beautiful spots for your special picnic together. A sample menu that we can customize to you and any special diets. Sample Menu: Balsamic chicken sandwich or BLT, cheese & crackers, popcorn, fruit, drink, 2 wine glasses, baked goodie and blanket. We can arrange your picnic menu to your tastes and special diets. Cost of room + $65. Please give 3 days notice. (option: Vegan, Gluten free and Vegetarian no additional charge) Choose your room and dates for your adventure.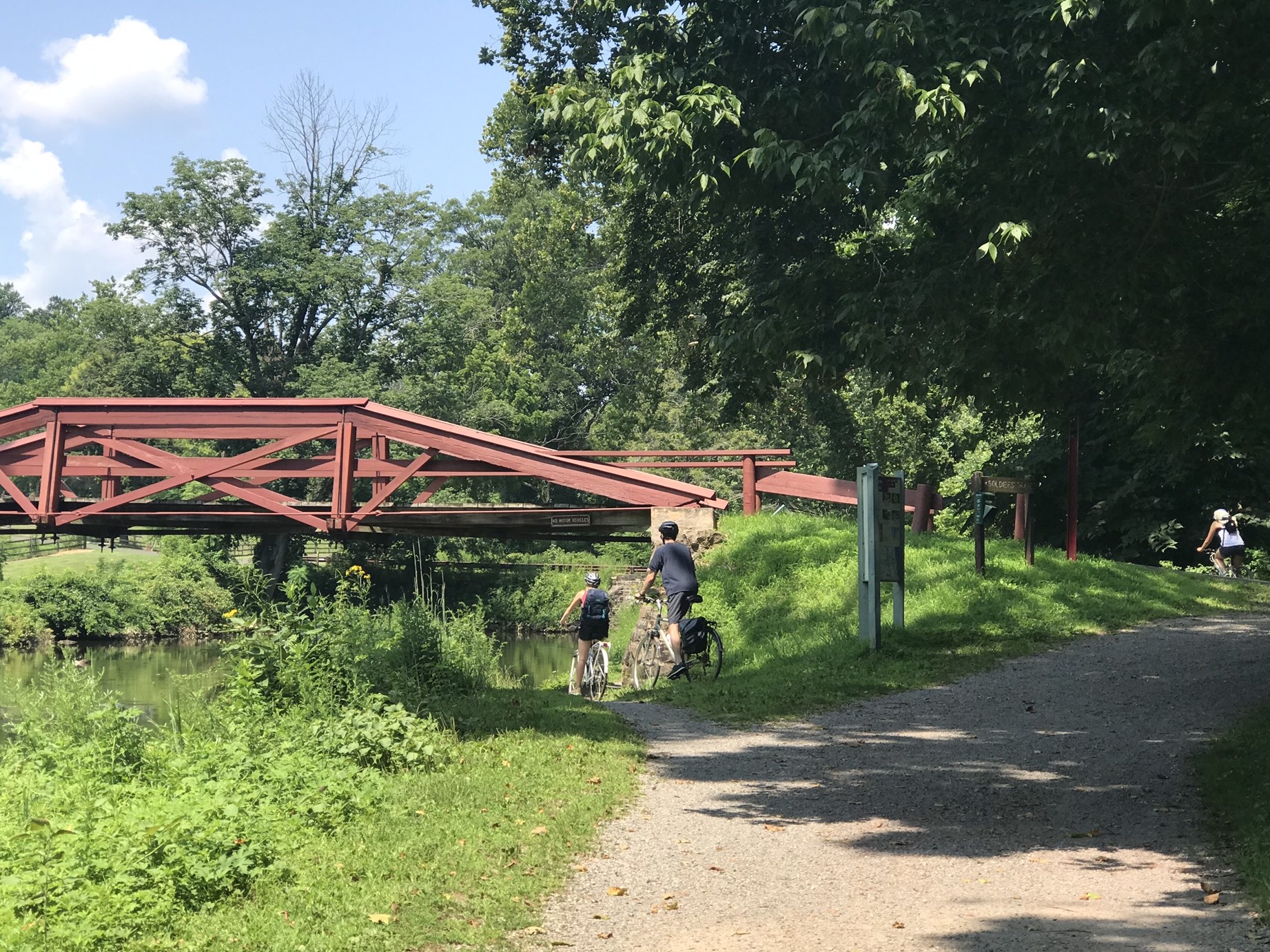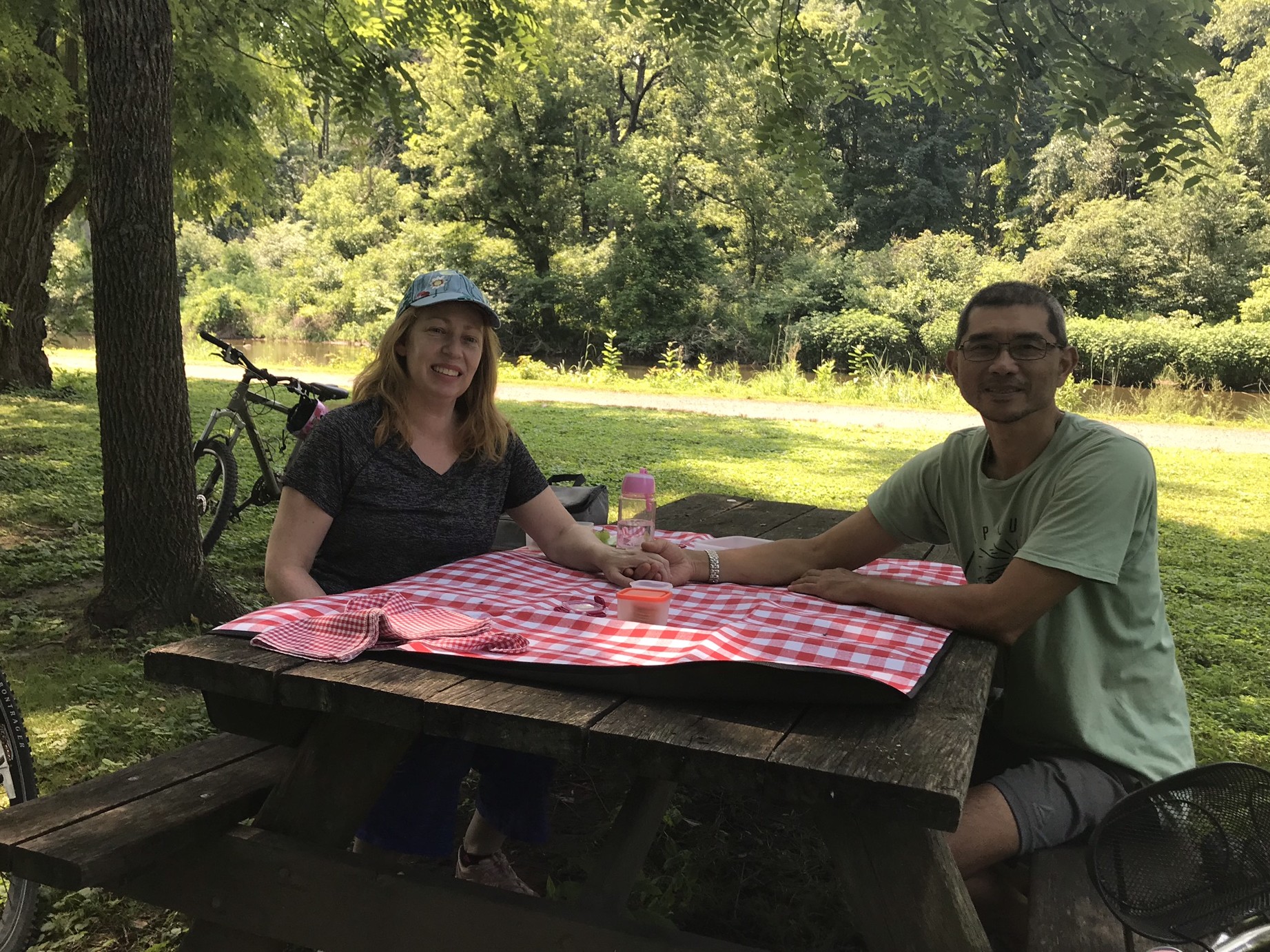 Bed, Breakfast, Bike, Beer!
After a relaxing night and delicious breakfast, hop on your bikes and roll down to the canal bike path for a wonderful afternoon seeing nature, historical sites and stopping for some lunch at a canal side restaurant. Then return to the Fox and Hound for a refreshing locally brewed beer for you and your sweetie on the front porch or in the privacy of your room. Available all Summer and Fall. One day's advance notice. $20 plus cost of room. Ask about adding Chocolate covered potato chips and chocolate covered pretzels!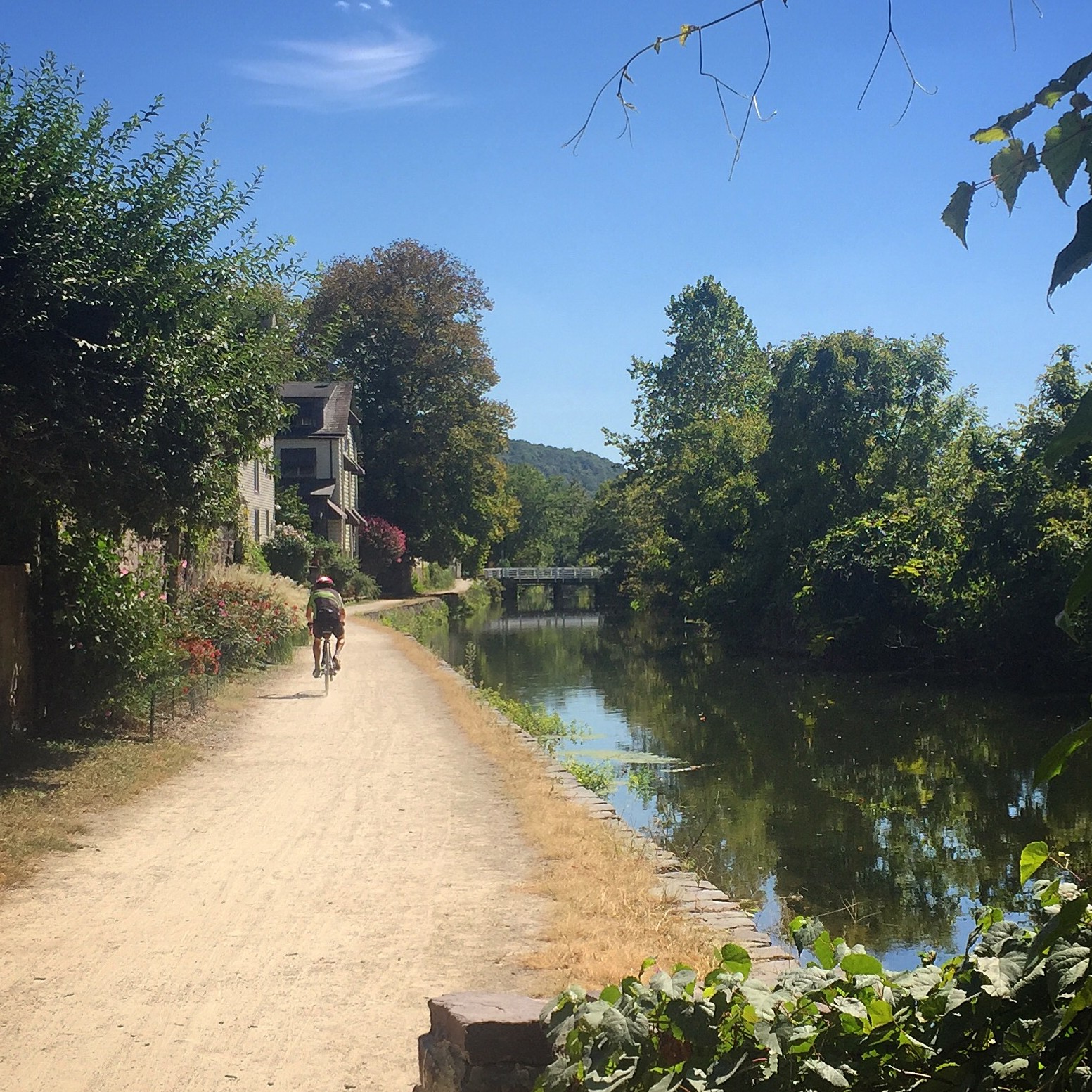 Romance Package: Bubbles & Blooms
Surprise your sweetie with a split of champagne on ice in your room on arrival with a box of gourmet Swiss chocolates and a fresh bouquet of flowers. Just that romantic touch to start the vacation. $65 + cost of overnight room.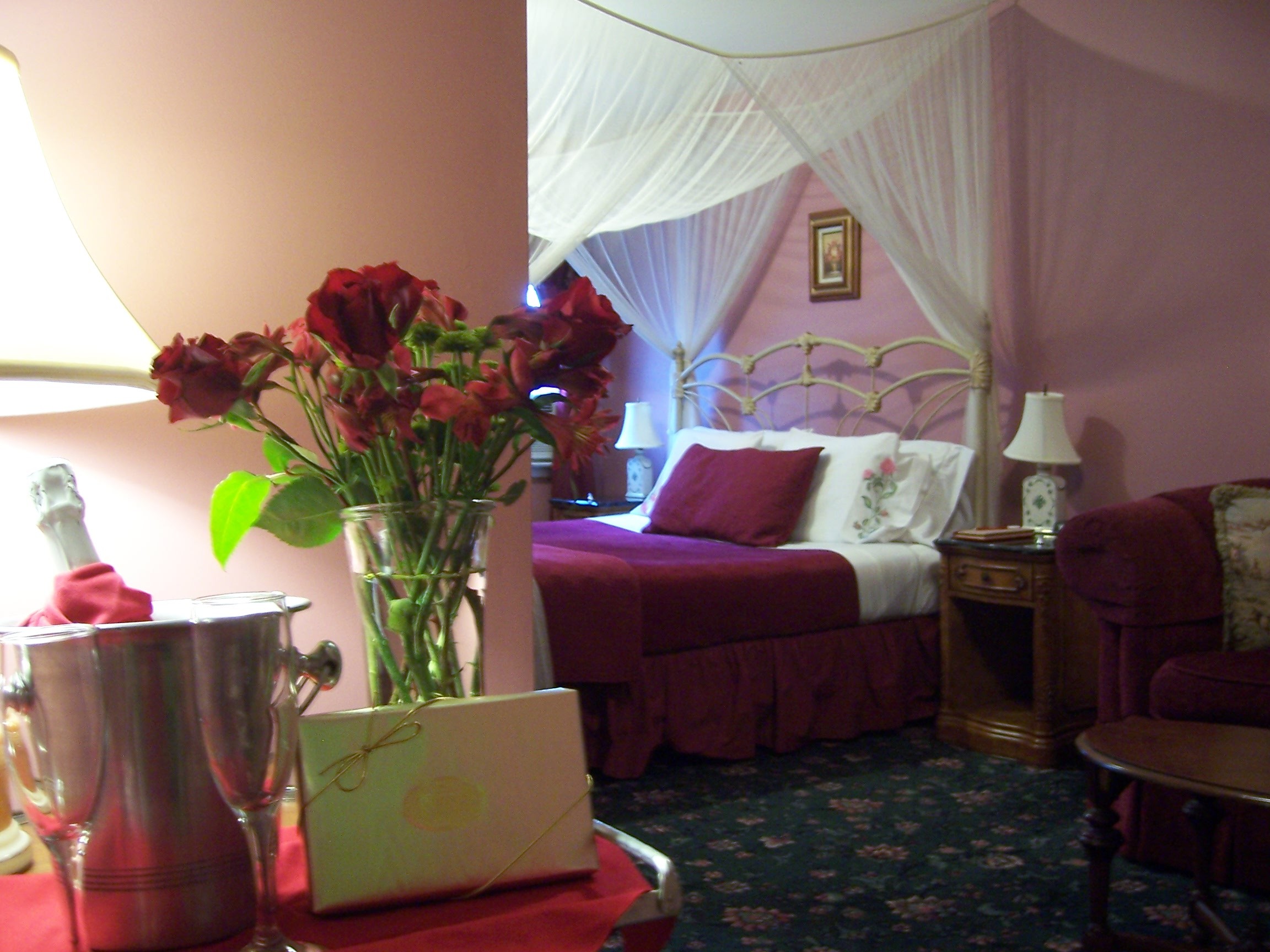 Sweet Treats for Just the Two of Us
"And suddenly all the love songs were about you."
Colorful and Cozy Autumn Days and Nights to spend together. Start your getaway with Chocolate Covered Strawberries and a split of Champagne in your room when you arrive. We will make dinner reservations for you at one of the superb local restaurants. Live music venues or a cozy romantic restaurant? We know the best places to go and can arrange it all so you can rest, relax and reconnect. Cost of room +$45.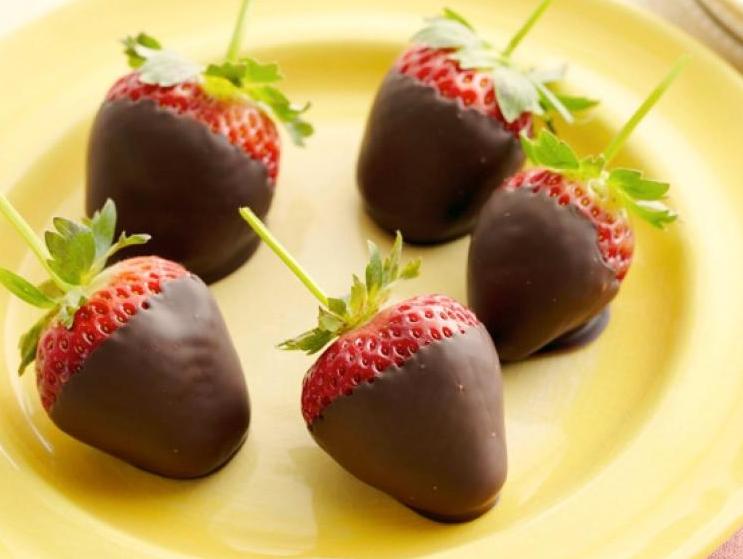 Wildflower Excursion
"Live in the Sunshine...Drink the Wild Air" -Ralph Waldo Emerson
Breathe in the fresh air in the forest walking on paths next to streams and local flowers and trees.
On your overnight getaway, you will get two tickets to the lovely Bowman's Wildflower Preserve which has a beautiful pond, bubbling stream, and local wildflowers on easy walks on paths on flat ground or small hills if you prefer.
After your excursion, return to the B&B for fresh fruit and Champagne in your room $35 +cost of room. Must book direct here or by phone 215-862-5082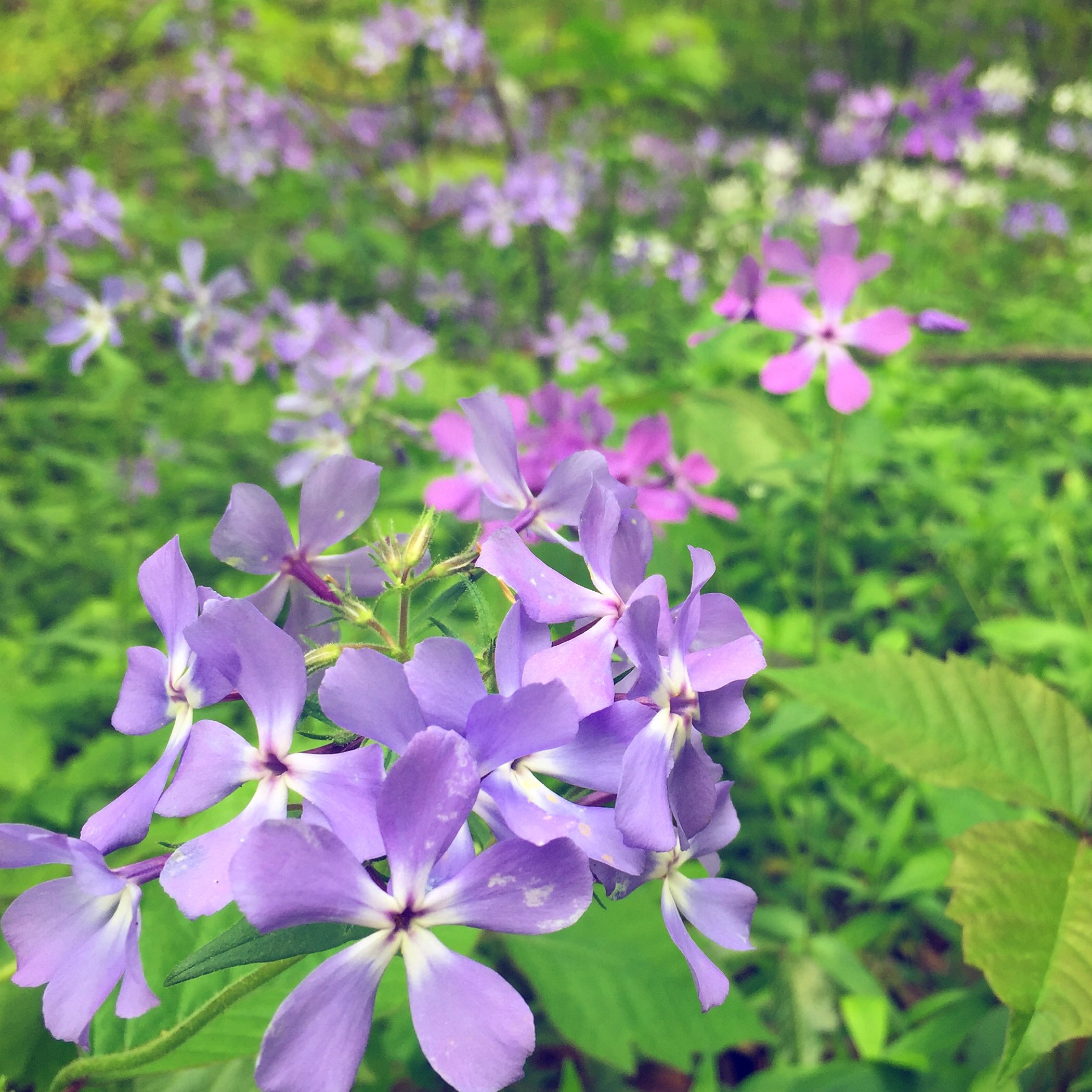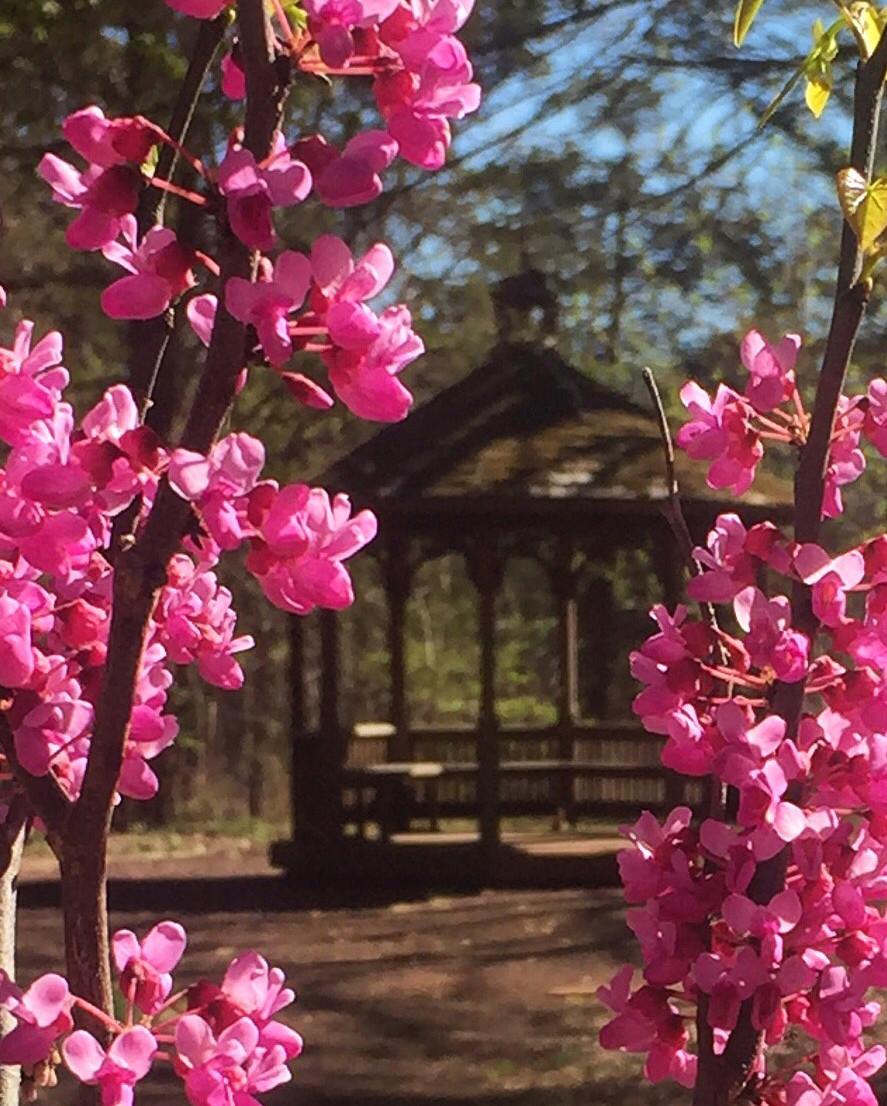 Relaxating Massage in Room
The ultimate in R&R! Enhance your relaxation and reduce tension. Wonderful massage in your room by well known local massage therapist. 60 minutes $108 + cost of room. Allow 24-48 hours notice. Add on a Fox & Hound robe & Red Rose for $75. Very romantic!
Details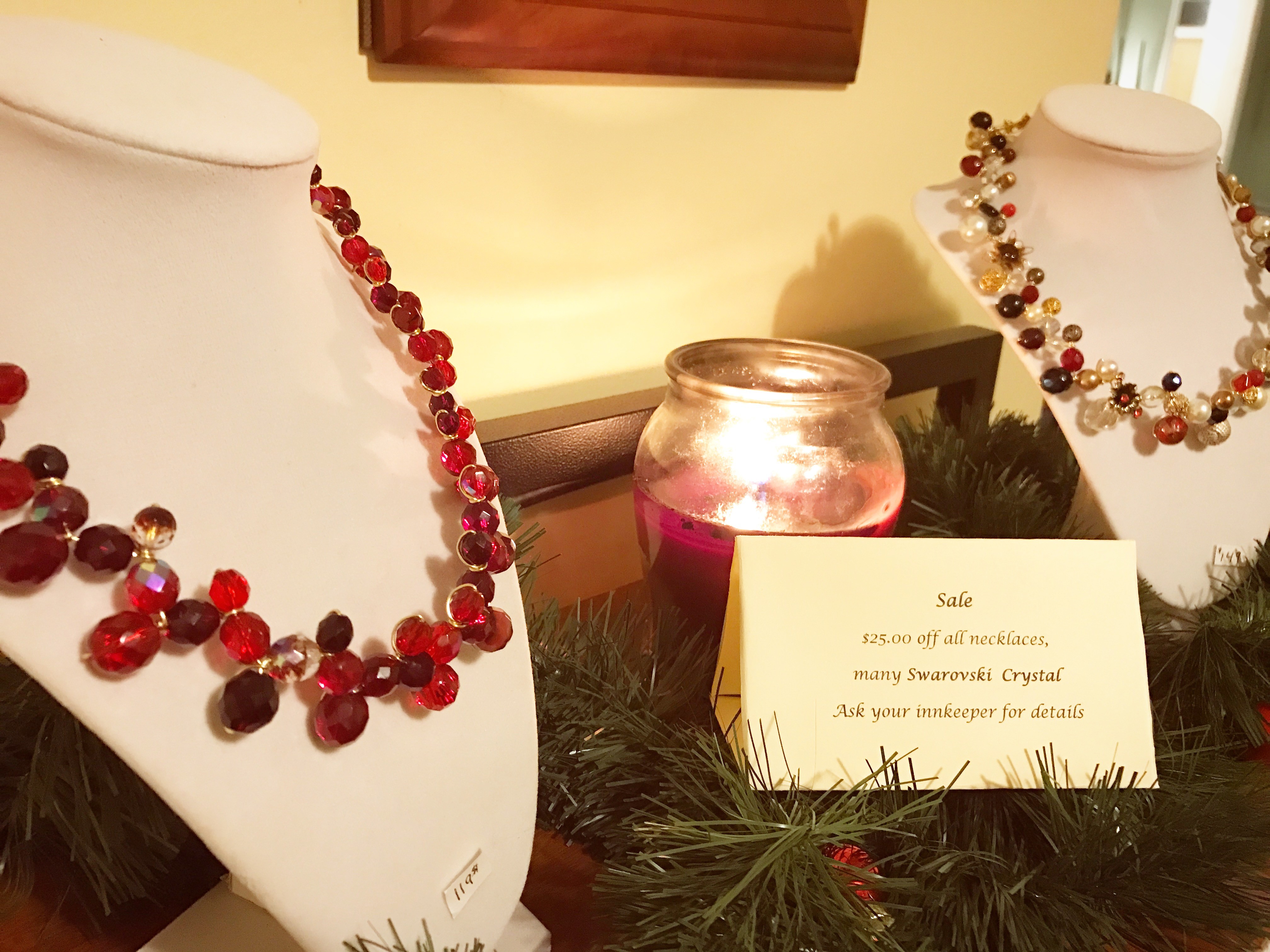 Salute to Active Military and First Responders
Active Military and their spouses, and First Responders including Police, Firefighters, Ambulance get $20 off any night for the rest of the year. As a small thank you for your great service to our country. Call or book online at www.FoxHoundInn.com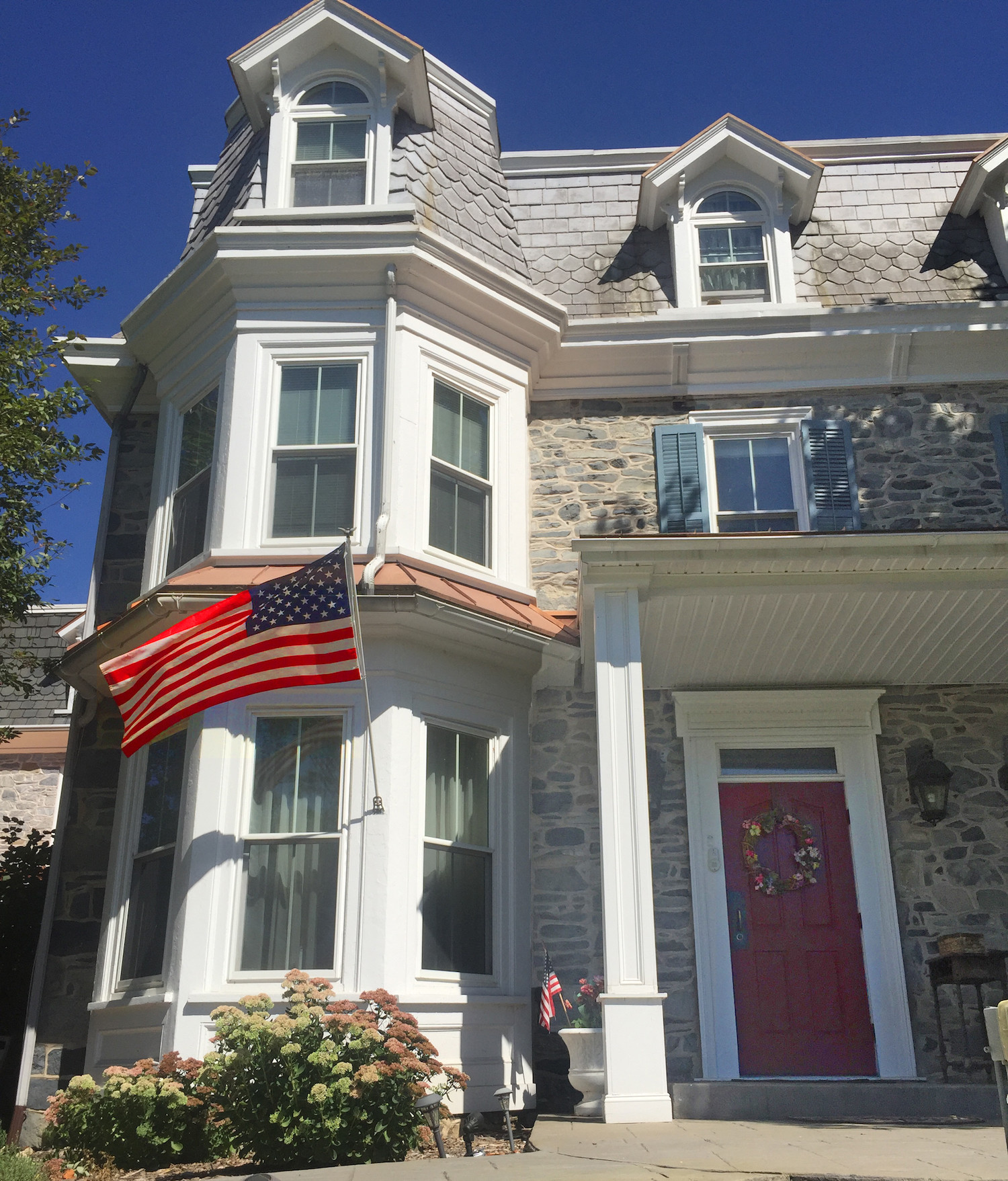 Indulge the Senses
Meditation, Chocolate & a Touchstone
Self Care is not an option, it's a necessity! Indulge your health & wellness & relationship with someone special on an overnight getaway for just the two of you. Try something new on your getaway! Meditation led by a professional yogi, then indulge the senses with a delicious box of locally made Swiss chocolate, and choose any necklace in our gift shop to use as a touchstone to remember your special time you invested in your health and relationships. Must reserve 48 hours in advance. $50 to $85 +cost of room.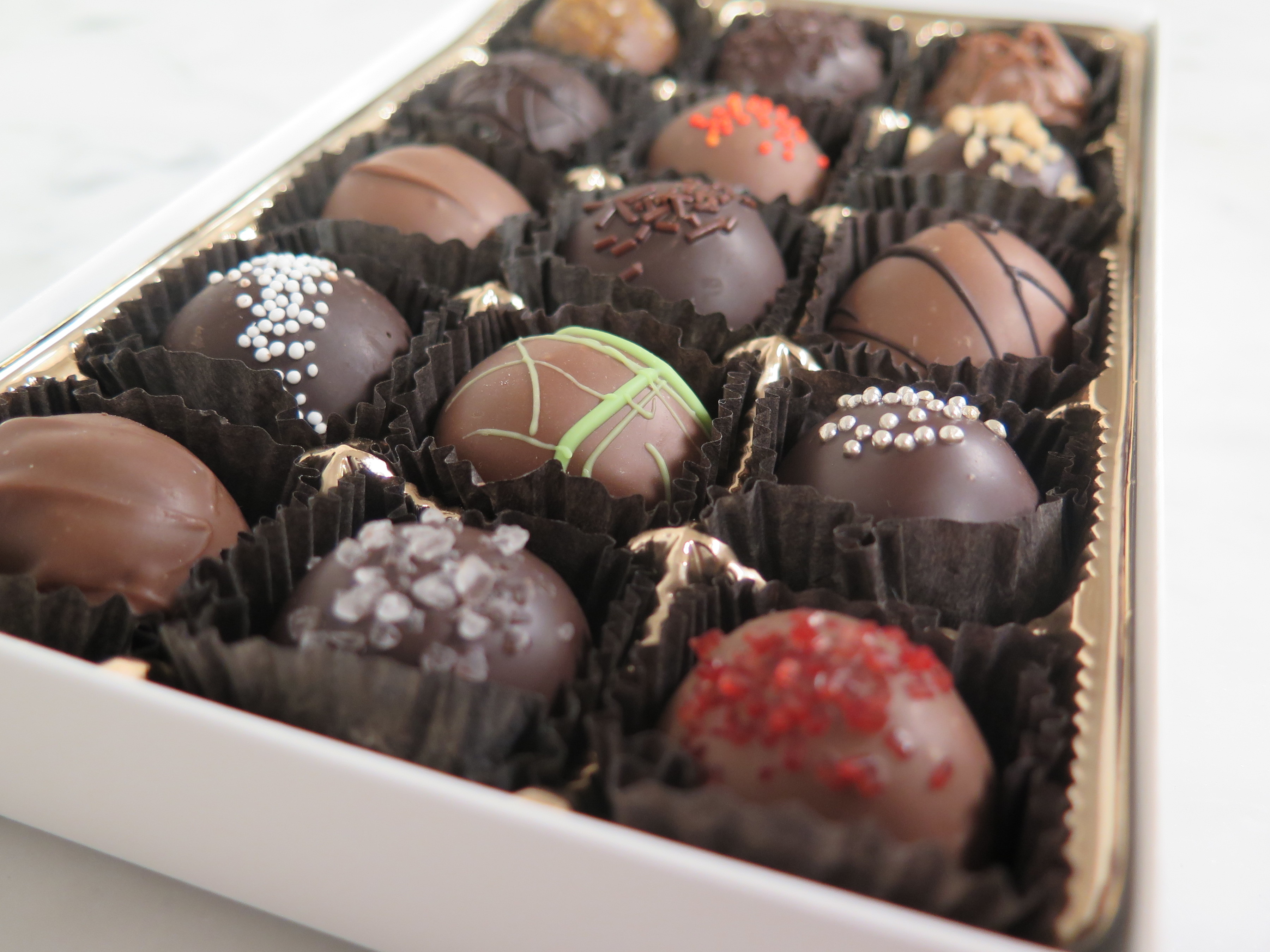 Vacation Vibe at home
A Mug and Swarovski Jewelry Crafted by a local artisan
Gratitude is the memory of the heart.
~JeanBaptisteMassieu
A touchstone to remind you of the lovely special time you spent on a getaway with your sweetie. It is a gift collection for you or a friend because it's always nice to have a remembrance and also to give a gift to someone back home when you return from your getaway.
Artisanal Hand thrown mug w/Fox & Hound B&B of New Hope on it. Or choose a tin of wonderfully gourmet teas. Who doesn't love hot coffee, tea or cocoa while wearing your new jewelry?
Both Made in USA. $18 + varied Jewelry selection pieces to chose from + cost of room. Available all Fall and Winter.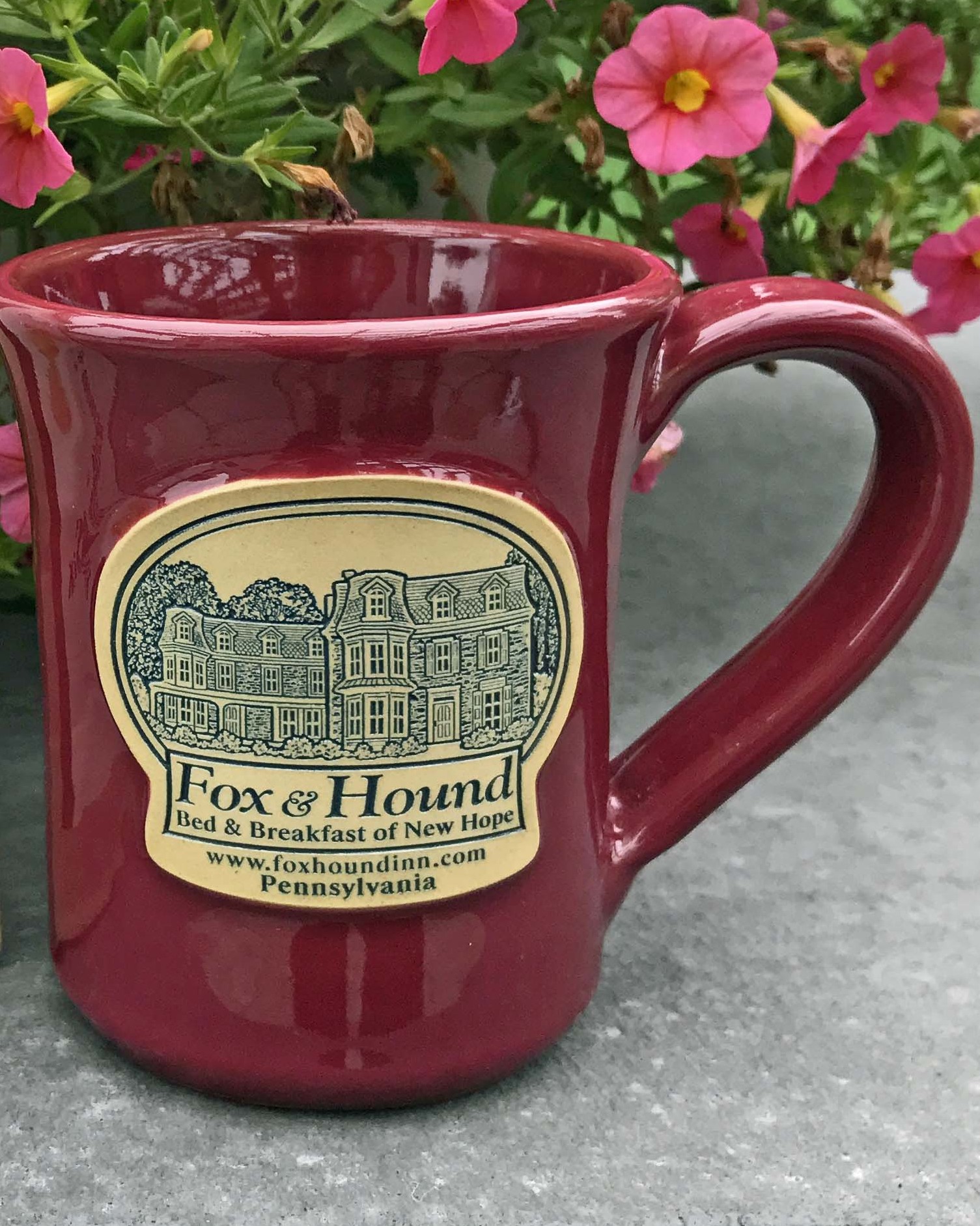 Local Events Fall 2019
New Hope Arts and Crafts Festival
Covered Bridge Tour
Scarecrow Festival
Village Lantern Tour, Market and Encampment at Washington Crossing Historic Park Oct 18-19
Plays in Bucks County
Live Music in New Hope

Bob Egan, at Bowman's Tavern
Open Jam Night, Various locations, New Hope