First Black Friday Special 2018 !!!
Cupcakes & Champagne Winter Romance
Cupcakes & Champagne Winter 2019 Romance- Relax in your beautiful room with a Complimentary split of champagne, 2 champagne glasses and 2 Cupcakes. AND we'll take $20 off the price of your room! Complimentary Gourmet Breakfast served to your room on a tray or in our historic sunlight filled dining room. Available for stays Jan 1 to March 31, Sunday thru Thursday -excludes holidays. Grab this Winter Romance deal by reserving now or before December 21. Must book direct by phone or here.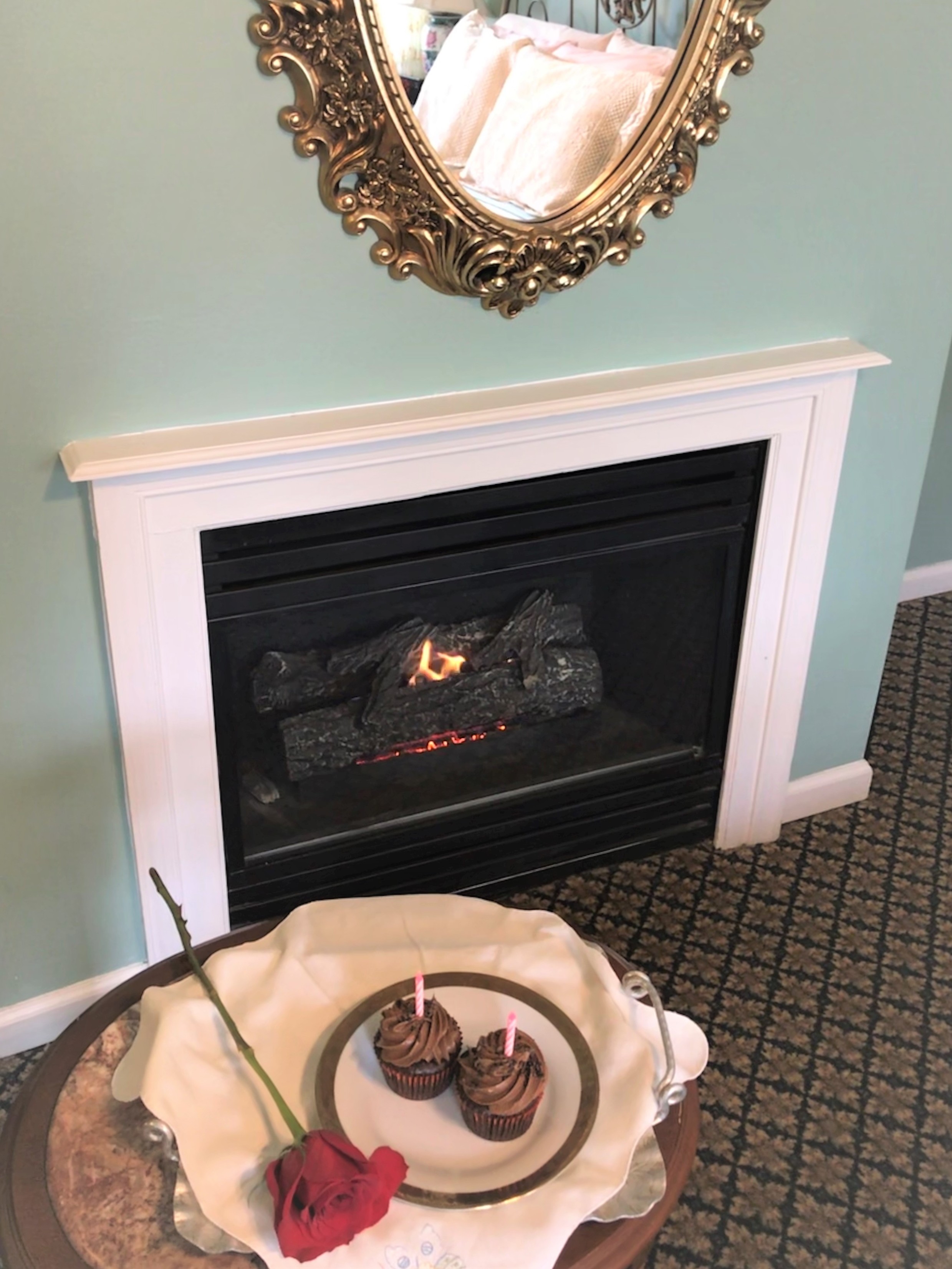 Portion Proceeds go to help others
Black Friday Gift Certificate Special
Buy a gift certificate for any amount and we will send part of our profit to help relief organizations respond to the wildfires in California.
So if you buy a gift certificate for $100, we send you a $100 gift certificate and then we send in an additional $5 to help with the aftermath of the wildfires.
If you buy a $500 gift certificate, we will chip in an additional $25 to the wildfire charity.
For a $250 gift certificate, you pay $250 for and we send $13 of our proceeds to help others.
It will add up and then on December 25 we will be able to send a significant amount to really help others.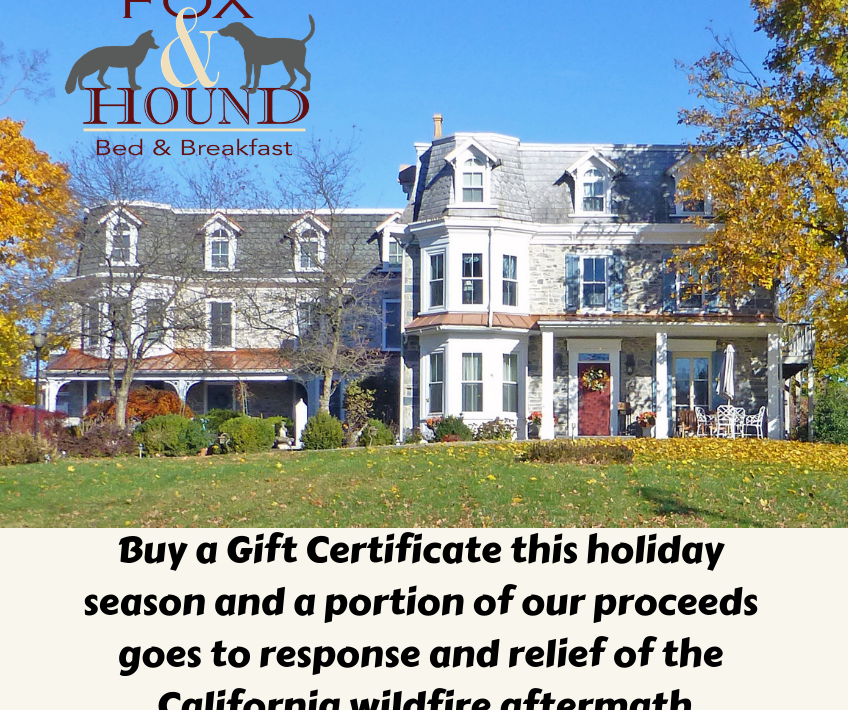 New Years Eve Weekend
Relax and Celebrate!
A Gourmet Delight: Wine and cheese reception in the historic parlor with hand crafted chocolates from a famed local chocolatier. Cozy, welcoming, and romantic atmosphere for you and your sweetie. Gas fireplace rooms available for your 2 night stay. Reservations at a local restaurant or venue. Gourmet breakfast on January 1st with Mimosas and Homemade Waffles with Peaches and cream. So yummy and the perfect way to start out the new year. Don't you agree?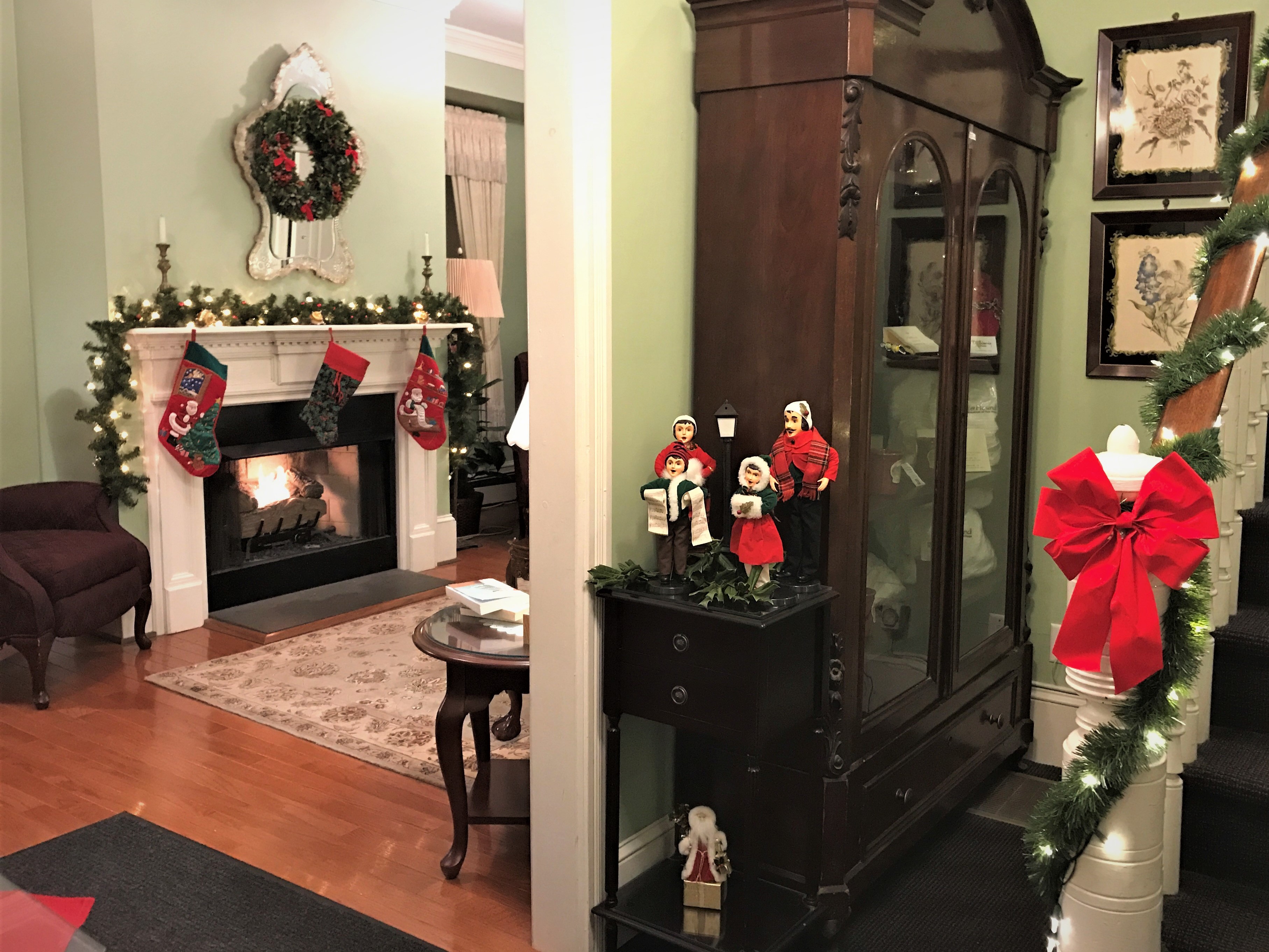 Romance Package: Bubbles & Blooms
Surprise your sweetie with a split of champagne on ice in your room on arrival with a box of gourmet Swiss chocolates and a fresh bouquet of flowers. Just that romantic touch to start the vacation. $65 + cost of overnight room.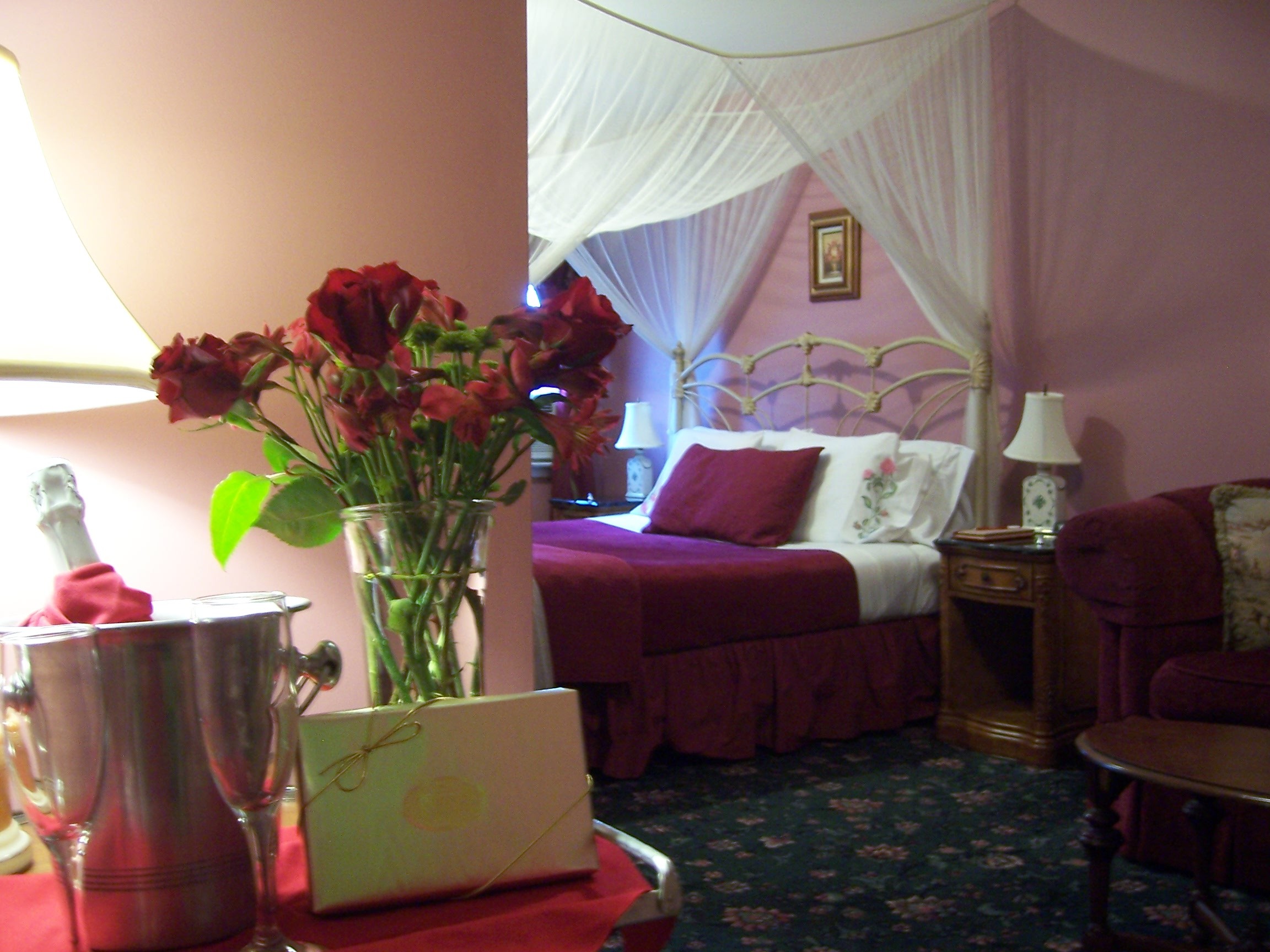 Salute to Active Military and First Responders
Active Military and their spouses, and First Responders including Police, Firefighters, Ambulance get $20 off any night for the rest of the year. As a small thank you for your great service to our country. Call or book online at www.FoxHoundInn.com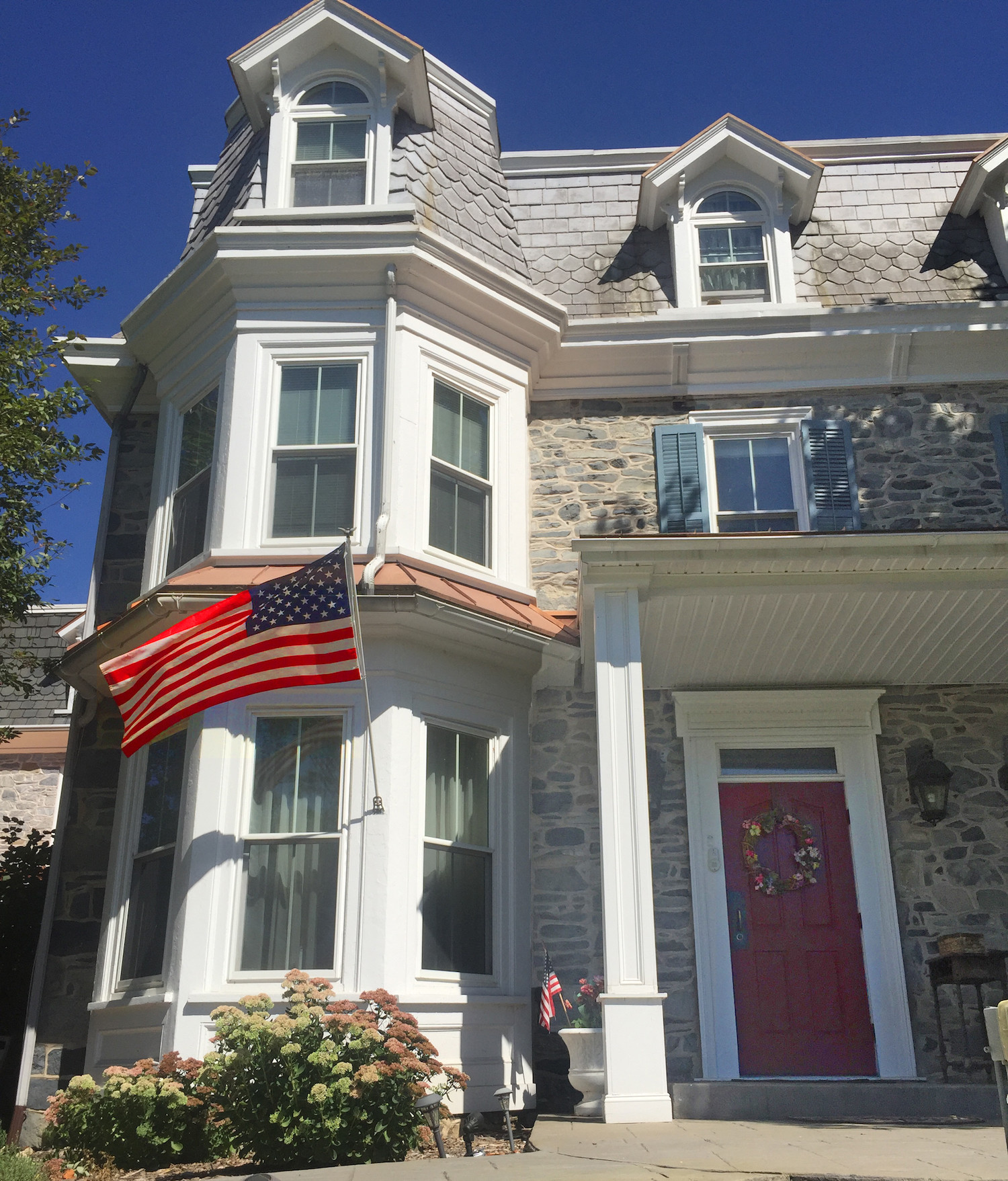 Indulge the Senses
Meditation, Chocolate & a Touchstone
Self Care is not an option, it's a necessity! Indulge your health & wellness & relationship with someone special on an overnight getaway for just the two of you. Try something new on your getaway! Meditation led by a professional yogi, then indulge the senses with a delicious box of locally made Swiss chocolate, and choose any necklace in our gift shop to use as a touchstone to remember your special time you invested in your health and relationships. Must reserve 48 hours in advance. $50 to $85 +cost of room.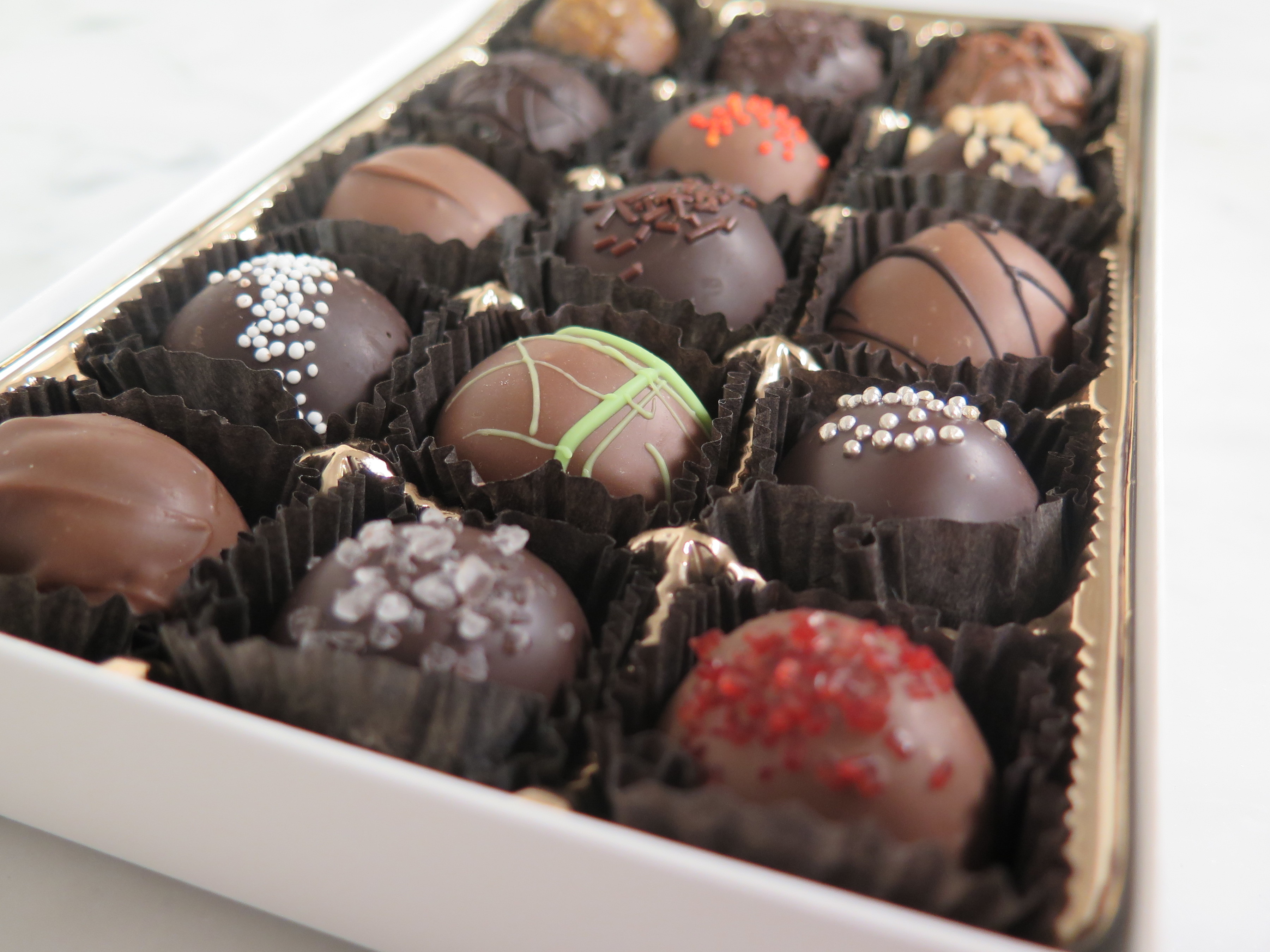 Vacation Vibe at home
A Mug and Swarovski Jewelry Crafted by a local artisan
Gratitude is the memory of the heart.
~JeanBaptisteMassieu
A touchstone to remind you of the lovely special time you spent on a getaway with your sweetie. It is a gift collection for you or a friend because it's always nice to have a remembrance and also to give a gift to someone back home when you return from your getaway.
Artisanal Hand thrown mug w/Fox & Hound B&B of New Hope on it. Who doesn't love hot coffee, tea or cocoa while wearing your new jewelry?
Both Made in USA. $18 + varied Jewelry selection pieces to chose from + cost of room. Available all Fall and Winter.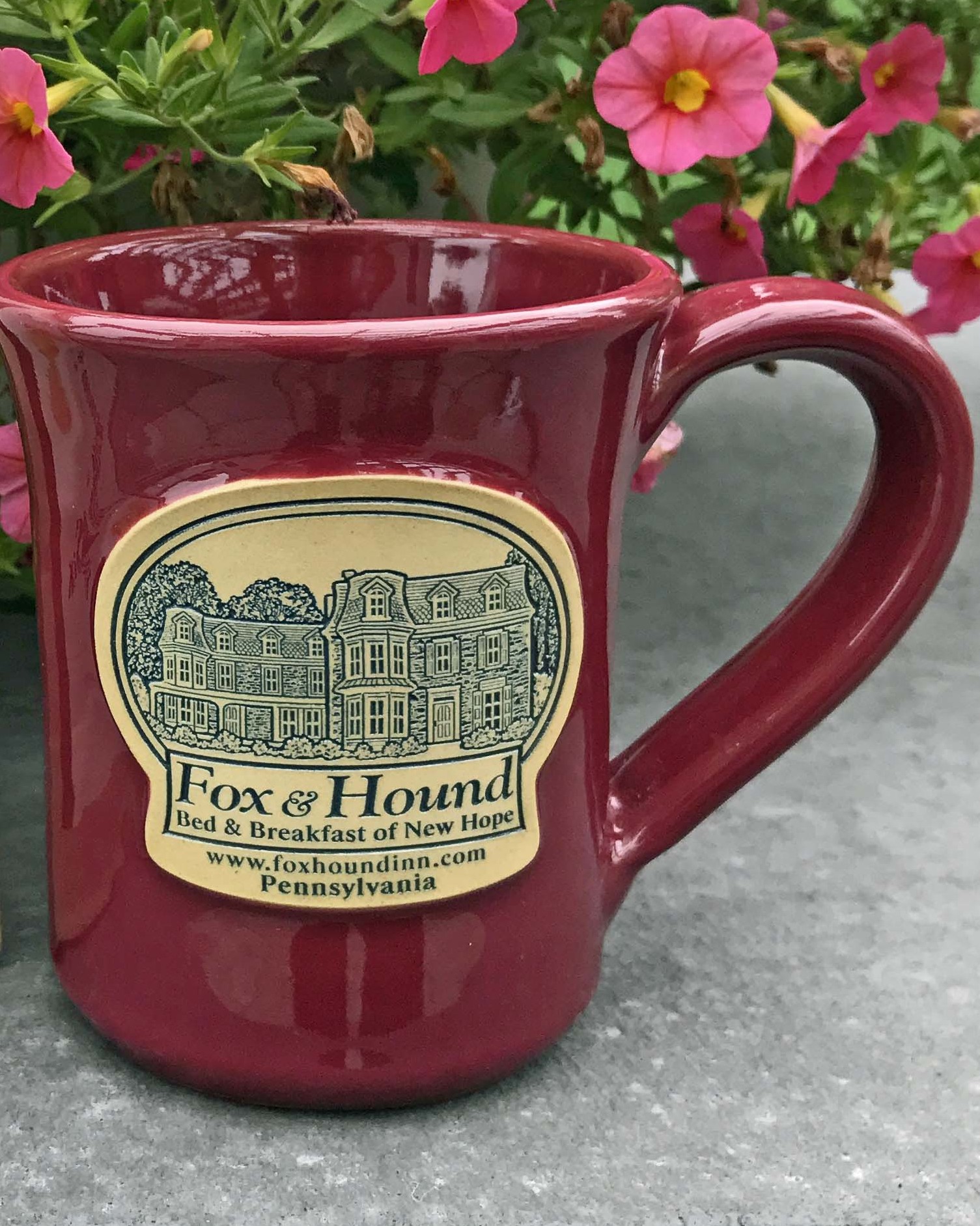 In-Room Massage
Enhance your relaxation and reduce tension. Wonderful massage in your room by well known local massage therapist. 60 minutes $108 + cost of room. Allow 24-48 hours notice. Add on a Fox & Hound robe & Red Rose for $75. Very romantic!
Details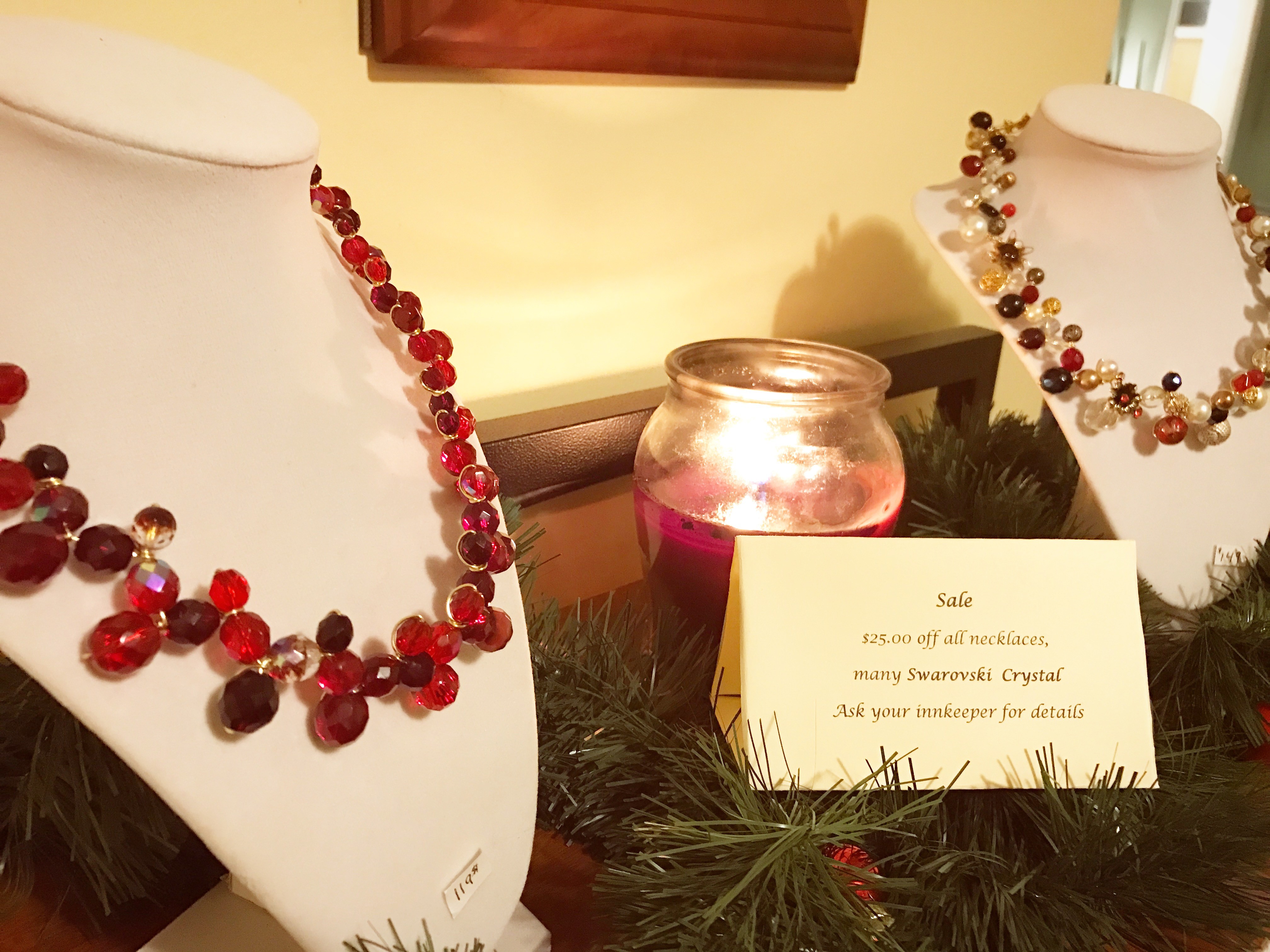 Local Events Winter 2019
Peddler's Village Illuminated
Gingerbread House Competition
New Hope Parade
Winterfestival in New Hope and Lambertville January 2019
Plays in Bucks County
Special Winter Themed train rides (ask us for dates)
Live Music in New Hope

Bob Egan, at Bowman's Tavern
Open Jam Night, Various locations, New Hope