The Fox and Hound Bed & Breakfast of New Hope
See Below for Covid 19 statement
Dear Guests,
We are happy to announce that we are currently taking reservations for the summer. Bucks County and New Hope are opening back up starting June 5!!!
Are you ready to get out of the house on a getaway to New Hope?
We take your health and safety as well as that of our staff very seriously. Masks are required of all staff and also all guests when in hallways and lobby.
Please click on availability to make your summer reservation or give us a call at 215-862-5082. Also, three of our rooms have a totally private entrance.
If you would like to sign up for our newsletter below, we will be sending out the occasional recipe based on ingredients you might currently have on hand.
Page down for newsletter sign up. You will also be the first to hear of future specials we will be offering.
Take care and stay safe,
Lisa, Mike and Kathy
Cozy. Elegant. Inviting.
From the relaxing ambiance to the personal touches that make each room an oasis of comfort and sophistication, your visit to The Fox and Hound is so much more than an overnight stay—it's a complete and unique experience.
Voted Bucks County's Most Romantic Getaway, our award-winning boutique bed & breakfast sits on two acres of landscaped property—close enough to walk to historic New Hope and Lambertville's charming shops, galleries, riverfront, and restaurants, but far enough away from the hustle and bustle to feel like you've left the stress of modern, fast-paced life behind.
And you have. You'll feel the difference as you chat over a cup of coffee on our front porch, read a book in the gazebo, or sip champagne on our rooftop terrace. Our historic stone manor also offers guests a variety of luxurious room options, all custom designed for your comfort and enjoyment. Whether you choose a balcony, a garden view, or one of our cozy fireplace rooms, you'll find the same high quality and attention to detail. All rooms have a private bath and flat screen TV, and the entire inn has air conditioning and free Wi-Fi.
The Fox and Hound has been owned and operated by our family for 16 years. We love welcoming guests, chatting with them about places to visit and activities to enjoy on their vacation, and serving them fresh, gourmet breakfasts each morning. Whether you want the fun of meeting fellow travelers or the privacy of a romantic getaway complete with breakfast in bed, our goal is to provide you with a memorable experience that exceeds your expectations.
Open year round, The Fox and Hound is the perfect place for a romantic getaway, special occasion, or relaxing vacation. We welcome first time B&B guests and returning friends. We welcome corporate business guests and travelers eager to explore beautiful Bucks County. We welcome you.
Call us today to start planning your dream getaway, or ask us about conference facilities for your next business meeting, seminar, retreat, or workshop.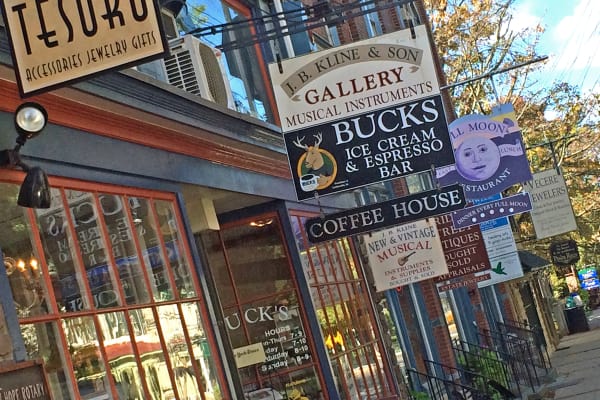 Newsletter Signup
Be first to receive recipes, specials and local happenings, events & festivals! Subscribe to the newsletter of Bucks County's Most Romantic B&B.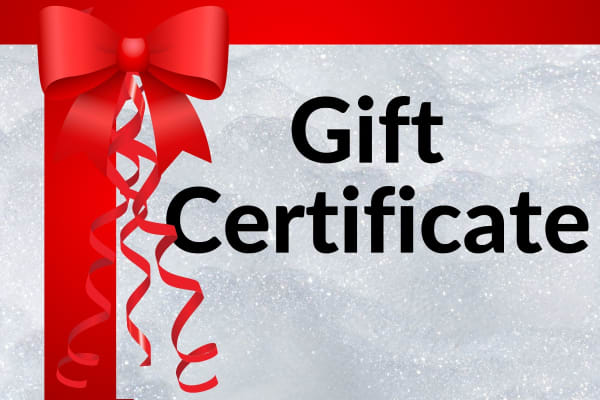 Gift Certificates
Make a personal statement and give a gift that's worth a lifetime of memories with a Gift Certificate to The Fox and Hound Bed & Breakfast of New Hope.
Purchase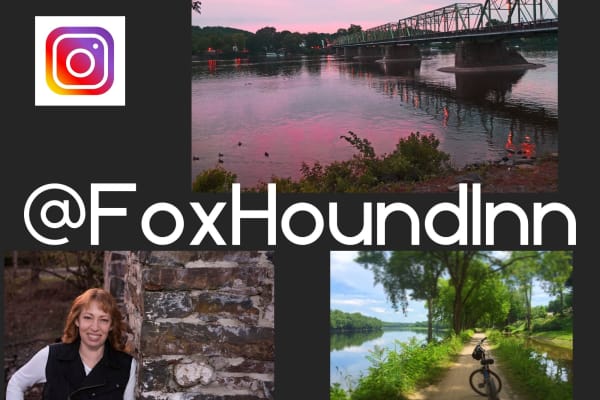 Stay up to date on Local Happenings
Receive the most up to date info and pictures of the B&B, area, and local happenings. Follow us on Instagram or Facebook. @FoxHoundInn
Follow us on Instagram
Enjoying---and Making--- History at the Fox and Hound B&B
The Fox and Hound Bed and Breakfast of New Hope, PA is full of Revolutionary War era stories to enjoy and structures to explore.
For 205 years it was a family-run farm. Our two acres contain the archaeological remains of the original 1760's stone barn that housed Revolutionary War soldiers for two cold winter weeks in 1776. These soldiers then crossed the Delaware on Christmas Eve night with George Washington to surprise the enemy in Trenton. You can visit this historic site right on our property!
In modern times, our romantic and historic inn has had many proposals, engagements, and wedding ceremonies held in guest rooms, in the gazebo, and on our balconies and patios. In 1923, Bernard McDonnell, a member of the second family to own the house, became New Hope's Justice of the Peace, and is said to have officiated wedding ceremonies on site. That's 92 years of couples finding romance and happiness at the Fox and Hound's Manor House!
Are you ready to enjoy, and maybe even make, history? Call us today to book your stay!
Book Your Room Here
Guest Reviews
We strive to provide an exceptional level of service for every guest, and are proud to have a 4.5-star rating on TripAdvisor.
View Reviews